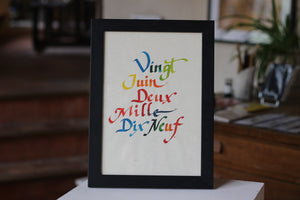 Original and personalized calligraphy.
Choose the date of your choice (marriage, birthday, first date, business creation...) or any other words - up to 5 words - that you want to see written in calligraphy.
Specify the date or words when ordering and indicate the color of your choice.
A4 size format.
Frame not included in the price.